October 02, 2021 -
Shoulder Surgery
,
Arthroplasty
,
Mixed Reality
,
New Technology
Ms. Delaney performed mixed reality-augmented shoulder replacement for the first time in Ireland at Beacon Hospital in April 2021
This video shows Ireland's first mixed reality augmented shoulder replacements, which Ms. Delaney performed in April 2021. Bringing the latest, cutting-edge advances in shoulder surgery to Irish patients is something Ms. Delaney is passionate about.
Video: Mixed Reality Shoulder Replacement Surgery   
(WARNING: some scenes in this video contain graphic surgical images)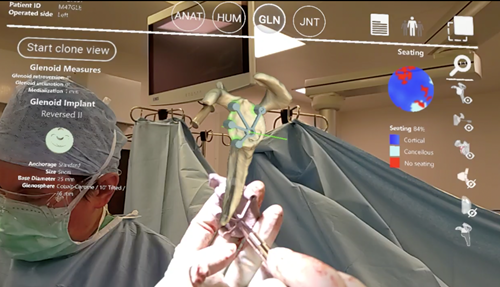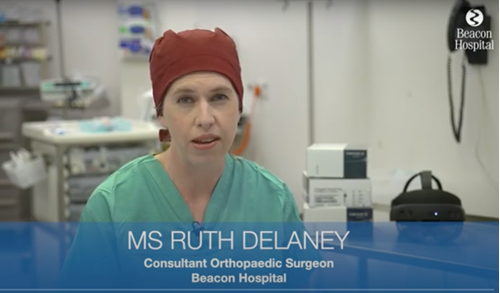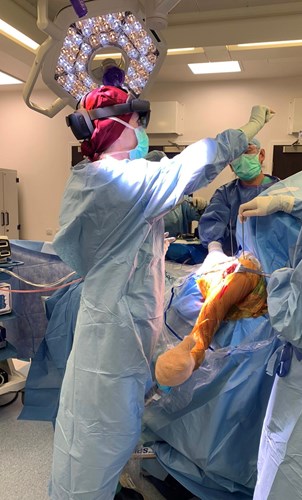 Using the Hololens and mixed reality has now become a routine part of all shoulder replacements Ms. Delaney performs, both at Beacon Hospital and at SSC. It is based on detailed pre-operative planning from a CT scan of the shoulder which allows accurate evaluation of the shoulder joint and is entered into planning software which then allows Ms. Delaney to create not only a surgical plan but also mixed reality visualisation for use during the surgery.
Stryker recently sent a film crew to Dublin to have Ms. Delaney record footage for them as an expert in this new and emerging aspect of shoulder replacement surgery.