January 2021 Update
WE CONTINUE TO PROVIDE IN-PERSON OUTPATIENT CONSULTATIONS 
At Dublin Shoulder Institute, we are dedicated to providing excellence in shoulder care for our patients.  We are also dedicated to providing a healthy and safe working environment for both our patients and our staff.
In the current and evolving COVID-19 pandemic, Ms. Delaney will continue to provide care.
We have put in place additional safety measures including a plasma air purifier that filters air particles and eliminates the novel coronavirus from the circulating air, and all of our staff undergo regular rapid antigen screening tests for SARS-CoV-2 ("COVID-19") to keep both you and us as safe as possible.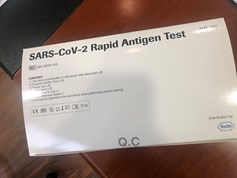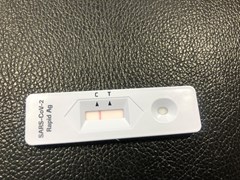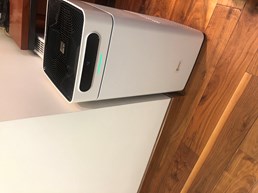 Our office remains open normal hours and our staff are fully available for all of your queries.
We are following national guidelines on COVID-19 and we have resumed seeing patients face to face for clinic visits, with appropriate social distancing and cleaning measures in place, as well as temperature checks on arrival for patients. You will also be asked to complete a screening questionnaire on arrival, before your appointment commences.  Masks are mandatory for staff and patients.  
Apart from exceptional circumstances, you will not currently be able to bring anybody with you to your appointment in order to limit the number of people coming into the clinic.
There is also an option to have a telephone or video consultation for any patients who might be vulnerable or would prefer to stay home.
We continue to accept new referrals, providing diagnosis and treatment plans, as well as offering follow up care for our existing patients.
It is important that our post-operative patients stay in contact with us so that we can make sure we deliver the proper post-operative care.
Ms. Delaney will continue to provide the facilty to administer shoulder injections in the rooms.   
Elective surgeries resumed on July 1, 2020.  All patients undergoing elective surgery will be tested for SARS-CoV-2 ("COVID-19") 48-72 hours prior to admission for surgery.  This is best done at the hospital where the surgery is to take place, in order to avoid logistical complications or delays in obtaining results, which could result in late cancellation of the surgical procedure.
Ms. Delaney and all of the team at DSI would like to sincerely express the depth of our appreciation for your understanding and patience as we all navigate these exceptionally difficult times together.  Please rest assured that the quality of your care will remain unchanged. In fact, as we continue to implement new measures, we hope to improve your experience even further.